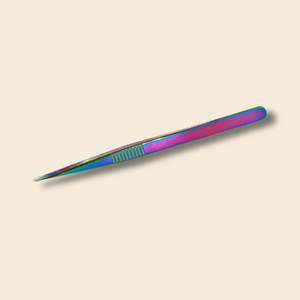 Keep those lashes Isolated with Iceolation.  This Isolation tweezer is light weight andis 4.5" in length, giving you the perfect grip. You'll barely feel her as your lashing away.
All of our tweezers are made with medical grade hand finished chromium steel, allowing it to withstand both chemical and atmospheric conditions. Chromium steel also allows high heat sterilization and superior wear and tear resistance. Each tweezer is counter balanced to ensure a precise application.

As part of our A+ standard we make sure to hand test each tweezer before being shipped out to you .