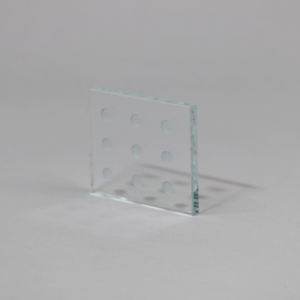 Our Glue Domino is the perfect crystal glue pallet to help your lash glue drops fresh featuring engraved bowls to allow your drop to stay in one place. This handy tool also helps maintain a cool surface so that your drops last longer.
How do I clean a crystal lash glue pallet?
- Add pure 100% acetone to a glass container with a big enough size to allow the dirty pallet to soak for about 2-3 minutes.
- Remove carefully from the container and immediately dry off and remove residue with a clean paper towel.
- If necessary repeat the process again until all of the old glue residues have been soaked off.