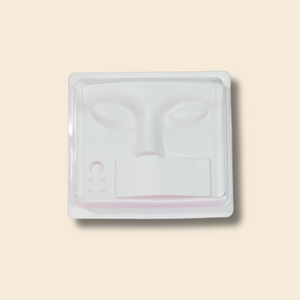 Practicing your lashing skills has never been easier!
The 3 in 1 Lash Extension Practice Tray is ideal for lash artists practicing their application skills. It has a face mannequin design for practice lash trips, an area to dispense your favorite lash glue, and a lash extension strips pallet all in one. Clear plastic cover included to help protect your work during storage.
Bundle available including practice lash trips and lash extension application tools and accessories.
HIGHLIGHTS
Plastic practice lash tray with cover
Includes an area to dispense lash adhesive
Includes eyelash extension pallet
Face mannequin design