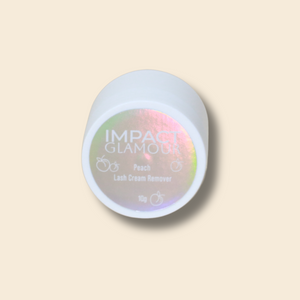 Safe and fast eyelash extension cream remover.
Our Newly formulated Cream Lash Extension Remover helps to loosen bonded lashes faster than ever before. Its thick consistency stays where you place it. Its effective sensitive formula will gently break down eyelash extension adhesive for easy painless removal of lash extensions.
WARNING:

For professional use only. For best results. apply and leave on the lashes for 5 - 10 minutes before gently sliding extensions off. Make sure to remove all excess residue from the product before washing your eyes. Not to come into contact with eyes, eyelids or skin. For use on eyelashes and extensions only. If contact with the eyes occurs, rinse thoroughly. If irritation persist, seek medical advice.