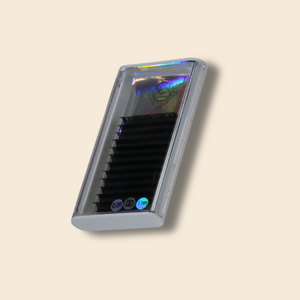 Classy and always Classic is here to help us never forget the beauty of the basics and fundamental technique of Classic Eyelash Extension. This collection comes in the most popular classic thicknesses of 0.15 and 0.20 and Curls of CC and DD. 
These premium lightweight faux mink Classic Eyelash Extensions will give you the capacity to leave no Natural Lash left behind.
Available in sizes 9mm, 10mm, 11mm, 12mm, 13mm, 14mm, 15mm, 16mm.